Thank you for considering the Miramichi - one of Canada's preferred retirement living areas - as your retirement home.  The City of Miramichi wraps the world renowned Miramichi River which empties into the Atlantic ocean a short drive away.  Our unique location on the east coast of NB just north of the center of the province provides a shelter from most Atlantic storms while we boast of one of the sunniest communities in Canada.
"Miramichiers" live a relaxed, rural lifestyle with urban convenience.  We enjoy such amenities as a state-of-the-art  hospital; availability of family doctors and health service professionals; diverse recreational and social activities; quaint shopping districts, professional services, higher learning; arts and culture; easy accessibility including municipal transit and an international airport which is a 1.5 hour drive away.
Clean air, clean water, the warmest saltwater north of Virginia, breath taking scenery and the friendliest of people who believe every day is "the Very Best"- that's how we live life on the river!  Click on F A Q above for answers.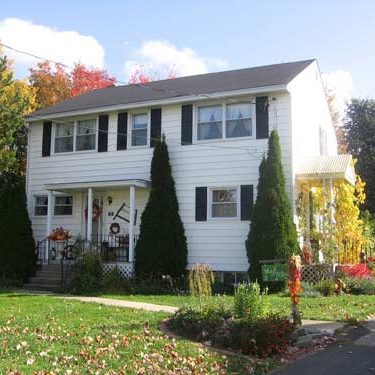 We offer a wide variety of rental homes to retirees with a style and size to suit every budget and lifestyle.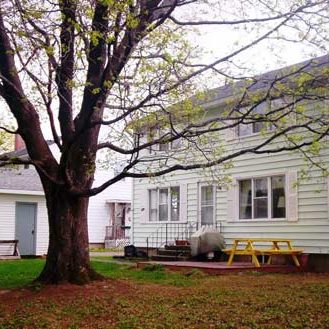 All utilities (oil, electricity, water, sewer, phone, tv & internet) are the responsibility of the tenant.
Miramichi ~ The River is Just the Beginning!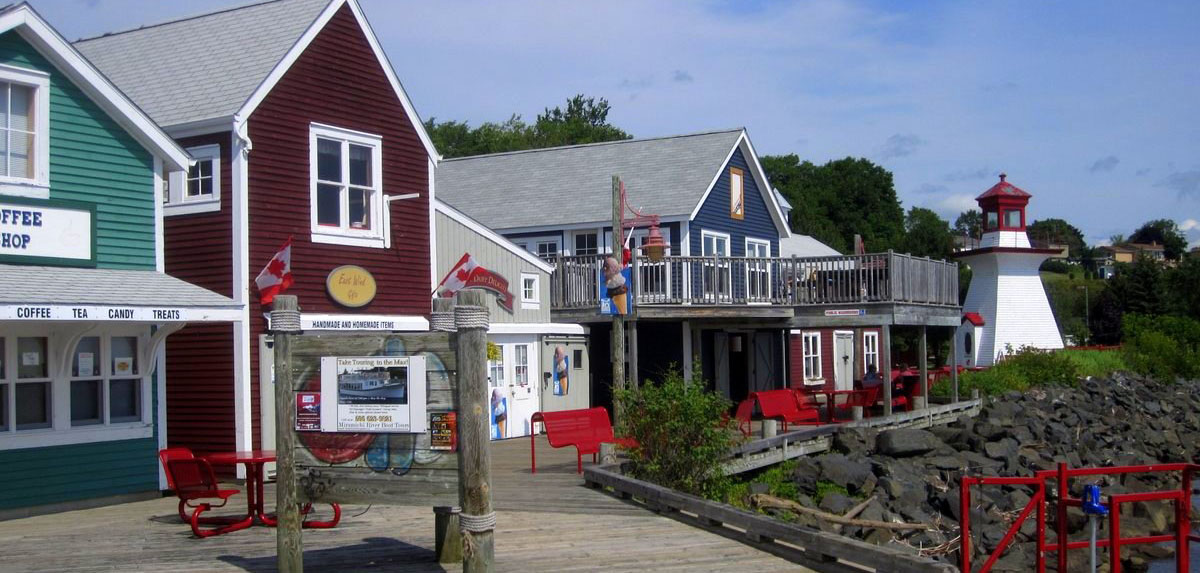 The City of Miramichi (Meer-a-mish-SHEE) was born on January 1, 1995, the resulting amalgamation of two towns, three villages and several local service districts perched along the last easterly banks of the Miramichi River, in northeast New Brunswick.
Miramichi is not just the name of our city, however. It is a river, a community, a region, an attitude, an identity, a culture. To its people, "The Miramichi" is home sweet home.
Miramichiers are known far and wide for their hospitality, especially at home. Whether you are a native Miramichier or you've arrived on The River from away, it's not long before you see the friendly grins and hear the familiar "How's she goin'?, followed by the only understandable reply: "The Very Best!
You'll smile to yourself, amused and perhaps even comforted: you too are "home on the Miramichi"!
The Miramichi. Welcome, Home.
Everything you need in active retirement living!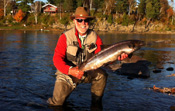 The City of Miramichi is located on the northeast coast of New Brunswick, Canada's Picture Province.  Fredericton is 2 hours south, Moncton is 1 hour 30 minutes Southeast, Bathurst is 40 minutes north, while Miramichi Bay is only 30 minutes. The Miramichi River, world-famous for its salmon fishing runs right through the city to the mouth of Miramichi Bay and into the Gulf of St. Lawrence.
There is a great selection of groups, clubs and churches you can get involved with. View them here.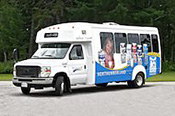 Miramichi is well-served by print, electronic media and a highly advanced fibre optic telecommunication system. Residents enjoy easy access to high-speed internet service, cable and satellite television services, daily provincial and national newspapers, a thrice-weekly community newspaper, three local FM radio stations, a local French-language radio station, and CBC radio in both official languages.
Miramichi Transit runs around the river six days a week and will get you wherever you need to go, often in less time than it takes to drive. The travels through Retirement Miramichi 22 times each day. They can take you to all major shopping districts, for only $3 one way.
Miramichi also contains several different taxi companies. The cabs are not metered and the fare is based on the city location.
Air – Miramichi is less than an 80-minute drive to the Bathurst Airport, Bathurst, NB, or the Moncton International Airport, Moncton, NB
Rail – Miramichi is on the VIA Rail route connecting Halifax, NS, to Montreal, QC.
Bus –  SMT/Acadian Lines Ltd. provides bus service to cities within the province and beyond. The local depot is located at the VIA Rail station in the west of Miramichi.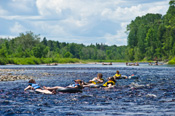 Miramichi enjoys a cool, moist climate with a mean annual temperature of 4.7 °C (40.5 °F). The January mean temperature is −10.7 °C (12.7 °F) and the mean July temperature is 19.2 °C (66.6 °F).
Our proximity to the Gulf of St. Lawrence tends to moderate the winter climate, but the Arctic air sometimes penetrates the area during winter. Miramichi winters are sunnier than almost anywhere else in Canada, averaging 120 hours of bright sunshine in January. Summers are warm, sunny and long bouts of high humidity are not usual. The region averages 250.5 hours of bright sunshine in July.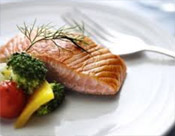 Atlantic salmon, fresh lobster and other traditional Miramichi meals fill the menus of our many restaurants. Classic dining rooms on the river, patios and quaint cafés and diners all make up the unique food culture of the Miramichi. Come taste for yourself the diverse and delicious options the Miramichi has to offer! View restaurants.
Miramichi's Cultural Identity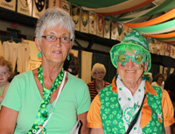 Miramichi's cultural identity is celebrated year-round with events such as Canada's Irish Festival on the Miramichi, Acadian Day, the Miramichi Folk Song Festival, Miramichi Celebration of Scots, First Nations Pow-Wows, agricultural shows, multicultural festivals, and Fiddlers' Weekend.
Traditional dance, music, food and humour provide a colourful background to local festivals and cultural events. View festivals & attractions.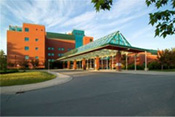 Health and wellness in the Miramichi region are administered by the Horizon Health Network, one of two health districts in New Brunswick.
The Miramichi Regional Hospital is a six-level, state-of-the-art facility located eight kilometres from Retirement Miramichi and Miramichi Transit stops at the hospital every half hour. The hospital sits across the road from the banks of the Miramichi River and the grounds provide walking trails for staff and patients alike.
The primary public health insurance in New Brunswick is NB Medicare. Prescription drug coverage is available under the NB Prescription Drug Program and is based on income.
Miramichi Regional Hospital Support Services include:
emergency services at the hospital are provided 24/7
community after-hour clinics / medical day clinic
extramural hospital/in-home care programs
nursing homes
public health offices
private health care clinics & private in-home care services
In addition to a 24-hour emergency department, the Miramichi region is serviced by after-hours clinics in both Miramichi East and Miramichi West, for prescription services and other minor medical issues.
Ambulance service is available across the Miramichi region by calling 911. View Health and Wellness in Miramichi.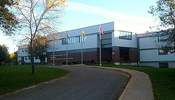 Residents of Miramichi have easy access to life-long learning opportunities.
The University Centre offers university courses and programs in partnership with Mount Allison University, Saint Thomas University and the University of New Brunswick.
A host of personal interest courses from cooking to computers are also offered at Miramichi campus of New Brunswick Community College and other local private institutes. View Education and Classes in Miramichi.
Retirement Miramichi enjoys all the municipal services provided to residents in other areas. These include:
water and sewerage
street snow removal
trash collection – fire/police protection
911 emergency service – ambulance service
two public libraries
community recreation centers (one of which is just steps from the retirement community)
well-groomed walking trails.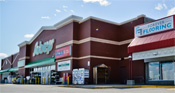 Major retail and service providers operate within the three shopping and service districts around the city. From furniture to furniture repair, major grocery chains to specialty bakeshops, and the second-largest Walmart in New Brunswick, Miramichi is well served and serviced.
Major department stores and dollar stores, five major banks, a full-service credit union, shoe retailers and shoe repairs – it's all here in Miramichi.
There are two year-round Farmers Markets, one on Fridays and one on Saturdays, offering a wide variety of locally produced crafts, baked goods, ethnic foods and much more.
The Harmonized Sales Tax (HST) is 15 percent and is applied as a single rate to the same base of goods and services as the GST. View shopping centres and shops.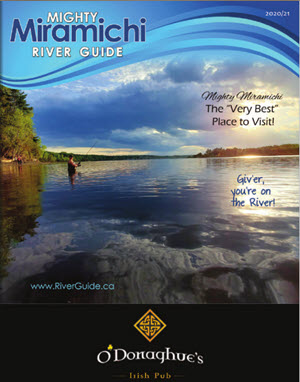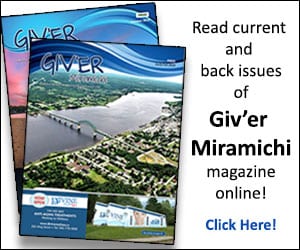 Miramichi River Guide to the right is one click away – flip through it and enjoy.  It provides some of the beauty in a guide for locals and tourists to discover all that is available "on the river" – sometimes in our own backyard.
Enjoy the current issue of Giv'er Miramichi magazine to the left – flip through it and enjoyj.   Past issues are also archived that you can view as pdf documents. Stories, events, celebrations and pictures about what's up, what's new, and what's happening.  Miramichi's positive magazine!