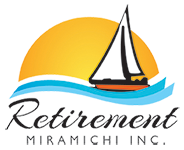 Employment Opportunity – Maintenance and Repair Position
Retirement Miramichi Inc. has an opening in the maintenance department for a multitalented handyman/handywoman.
This position reports directly to the Maintenance Manager and as assigned is required to carry out hands-on repairs and conduct maintenance related to plumbing, carpentry, electrical, and other residential repairs in the residential development of Retirement Miramichi.
Forward application to: staffing.rmi@gmail.com
Deadline: The competition will remain open until a suitable candidate is hired.
Job Description: Maintenance and Repair
This position reports directly to and works under the direction of the Maintenance Coordinator.
Hands-on knowledge and experience in plumbing, carpentry, electrical, and general residential repairs are required. Regarding these areas, you must be able to evaluate a situation, identify the problem, and know how to conduct the repair. You must be able to work unsupervised, must also be knowledgeable in several trades, be able to work efficiently and competently at all assigned tasks, have a professional approach to work, be a team player, be able to keep detailed records of work activities, know how to work safely, work in a neat and tidy fashion and have good communication skills.
Speaking, reading, and writing in English is essential.
In this position, you will interact with residents in their homes on a daily basis and must be able to work under this condition and in an acceptable manner.
This is a full-time position - 40 hours per week plus scheduled after-hours on-call. From time to time, emergency call-in service is required.
Position requires the use of a personal vehicle (mileage paid by employer) and supply of personal basic hand tools.
Minimum qualifications:
- high school diploma or G.E.D. equivalent
- minimum of three (3) years experience in residential repair/construction with experience in plumbing, carpentry, electrical, and other general residential repairs
- Class 5 driver license
Remuneration:
- Hourly rate: $18.00 - $18.58 per hour. Plus group health benefits, uniform, boot allowance, vacation, and sick day credits.
Conditions of employment:
- Successful candidate will be required to present a current Criminal Record History Check and such document must be to the satisfaction of the General Manager.
- The successful candidate will serve a three-month probationary period to evaluate performance.
Application, at minimum, should contain:
1) a cover letter stating what you can offer to the position and why you are suited for the position
2) a resume outlining all relevant work experience based on the job description and minimum qualifications and the duration of each relevant previous employment
3) the names and telephone numbers of three (3) previous employers/supervisors who will be able to provide strong references relating to your knowledge and ability to perform as required (job description and qualifications)
Deadline for application: The competition will remain open until a suitable candidate is hired.
Forward to: staffing.rmi@gmail.com
Thank you for your interest in this competition. Only those candidates selected for an interview will be contacted.